Job Posting
Substitute Teacher
Contact Information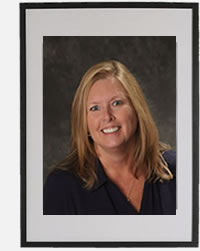 Angela Leavell, Director
Personnel Office
217.479.4224

For information regarding available positions and application procedures, please visit www.work.illinois.gov For the most success in locating openings at the Illinois School for the Deaf, select All Categories, select location Morgan County, and select agency Human Services.
- In accordance with applicable state and federal law, dhs does not harass, discriminate against or sexually harass any individual based on race, color, religion, sex, national origin, ancestry, age, marital status, physical or mental disability, genetic information, pregnancy, citizenship status, military status, order of protection status, military discharge status, or sexual orientation.
- Governor Pritzker announced a mandatory COVID-19 vaccination policy for all school personnel. This includes employees and contractors at Illinois Department of Human Services State Operated Residential Schools. As of September 19, 2021 all school personnel must be vaccinated against COVID-19 or submit to weekly COVID-19 testing. The State will offer exemptions required under law for those who cannot be vaccinated or tested for medical and/or religious reasons.
COVID-19 PROTECTIONS: In response to the COVID-19 pandemic, Governor J.B. Pritzker issued Executive Order 2021-22 and 2021-23. These Executive Orders mandate certain contractors shall use face coverings, have COVID-19 vaccinations, or undergo testing for COVID-19 when in indoor public places, Health Care Facilities, Schools, Institutions of Higher Education, and State owned and operated congregate facilities. Vendor shall adhere to the requirements of these Executive Orders as applied by the Agency. The Agency may also implement vaccination or testing requirements that exceed those in the Executive Orders.